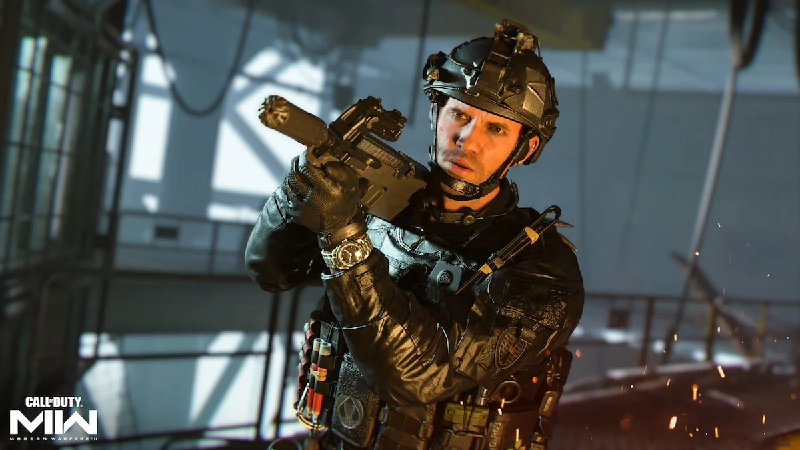 The Gunsmith was introduced in Call of Duty in Modern Warfare 2019, giving players more flexibility over their weapons in multiplayer and the success of Battle Royale Warzone, released a few months later.
The upcoming Call of Duty game, which is due to release on October 28, will reign in the next generation of CoD.
On August 16, a Call of Duty blog detailing how to play the Modern Warfare 2 campaign revealed some interesting information about the beta version of the game. In order to play the Campaign early, you must pre-order Modern Warfare 2 digitally.
Amongst the rewards for pre-ordering the Vault Edition is an FJX Cinder Weapon Vault, with the devs explaining that they
"plan to share more details on this and the new Gunsmith, which will also be available during the Open Beta."
This is the first official confirmation from the developers that the new Gunsmith system will appear in the beta. The new system should give players a first look at features like attachment tuning and new and improved default loadouts.
"At Call of Duty: Next, we plan to share more details on [FJX Cinder Weapon Vault] and the new Gunsmith, which will also be available during the Open Beta."

Gunsmith confirmed to be in the #MWII Beta 👀 pic.twitter.com/zQbcScBPmQ

— CharlieIntel (@charlieINTEL) August 16, 2022
MW2 Multiplayer Gunsmith System Explained
TheXclusiveAce has shared what he was shown about Modern Warfare 2's gunsmith during Activision's behind-closed-doors presentation.

The first major change comes with the attachments themselves. Instead of 10 attachment slots, there will be 6 attachment slots and 4 weapon part slots. This is how they work:
Attachments :  the 6 attachment slots are for optic, muzzle, laser, underbarrel, ammunition and rear grip. However, players will only be able to equip 3 of these at a time.
Weapon Parts : the weapon parts are receiver, barrel, magazine and stock.
Call of Duty: Modern Warfare 2 wiki :
Developer(s)
Infinity Ward
Beenox (Remastered)
Publisher(s)
Activision
Director(s)
Jason West
Producer(s)
Mark Rubin
Designer(s)

Todd Alderman
Steve Fukuda
Mackey McCandlish
Zied Rieke

Artist(s)
Richard Kriegler
Writer(s)
Jesse Stern
Composer(s)
Hans Zimmer
Lorne Balfe
Series
Call of Duty
Engine
IW 4.0
Platform(s)

Microsoft Windows
PlayStation 3
Xbox 360
macOS
PlayStation 4
Xbox One

Release
Microsoft Windows, PlayStation 3, Xbox 360

macOS

Campaign Remastered
PlayStation 4

Xbox One, Microsoft Windows

Genre(s)
First-person shooter
Mode(s)
Single-player, multiplayer