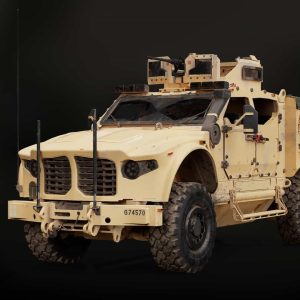 This guide will show you how to destroy 4 armored AQ patrol trucks near the oasis west of Taraq in the DMZ Black Mous faction mission.
DMZ Guide – How to destroy 4 Armored AQ patrol trucks near the oasis west of Taraq
The objective of this mission is to destroy four armored trucks at the Oasis West. However, since the Oasis has not been marked on the map, it can be difficult to locate it during gameplay. Below, we've highlighted the spot where you need to take  out the trucks for your convenience.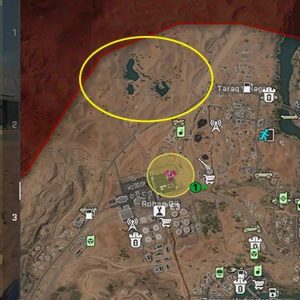 The next step is to track down the armored AQ patrol trucks. They are widely dispersed in Al Mazrah, and you can even steal a couple at the Taraq intersection. These are the armored pickup trucks with metal plates glued to the sides for extra protection.
Once you have bring the all the trucks  to the Oasis, start destroying them.  Of course, stocking up on grenades can help, but they aren't always available. Having munitions boxes on hand can also save you plenty of grief when destroying the Armored AQ Patrol Trucks in DMZ.
After you've brought all of the trucks to the Oasis, begin destroying them. Once all four trucks have been destroyed, the mission will be completed and you will be able to proceed to the next part of the Black Mous faction mission in COD DMZ.
About DMZ
DMZ is an extraction game mode that was introduced with the release of Warzone 2.0. In DMZ, players fight AI-controlled and player-controlled opponents to exfiltrate loot from the playable area (also known as the Exclusion Zone). Faction missions can expand players' inventories, giving them more guaranteed loadout weapon slots or the chance to unlock base weapons and cosmetic rewards for Warzone 2.0 and Modern Warfare II.
Related: