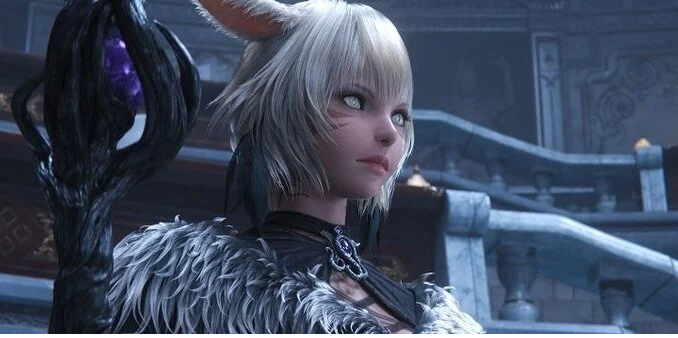 Final Fantasy XIV: Endwalker Patch Notes 6.18 Release Date
Producer/Director Naoki Yoshida describes the core features of Patch 6.18, which will be released in two phases, the first starting on July 5. Four new worlds will be added to the European data center :
Two of which will go to the Light data center : Alpha and Raiden
Two to Chaos : Sagittarius and Phantom
There will be a 24-hour maintenance period when the new worlds are added. If you create a character in a new world, you will receive a double EXP bonus until that character reaches level 80.
Final Fantasy 14's patch 6.15 will introduce a new series of Hildibrand quests , Arkasodara tribe quests . Some of these are estimates, while others, such as the dates for patches 6.1, 6.15, and 6.18, have essentially been confirmed:
Patch 6.11 release date: April. 26, 2022
Patch 6.15 release date: June 7, 2022
Patch 6.18 release date: July, 5, 2022
Patch 6.2 release date: August, 2022
Patch 6.25 release date – September, 2022
Patch 6.3 release date: December, 2022
Patch 6.4 release date: April, 2023
Patch 6.5 release date: August, 2023
Final Fantasy XIV: Endwalker – events and updates
Here are the confirmed dates for patches, events, and updates for Final Fantasy XIV: Endwalker :
Little Ladies Day: March. 14 – March 31, 2022
Moogle Treasure Trove Event: The Hunt for Lore: March 14, 2022 – Release of Patch 6.1
Hatching-Tide: April. 13 – April. 27, 2022
Maiden's Rhapsody (FFXI Collaboration Event): April. 28 – May. 18, 2022
Unconfirmed Moogle Treasure Trove Event: July, 2022
Moonfire Faire: Early August, 2022
The Rising: Late August, 2022
Starlight 2022: December, 2022
Final Fantasy XIV: Endwalker wiki :
Developer(s)
Square Enix Creative Business Unit III
Publisher(s)
Square Enix
Director(s)
Naoki Yoshida
Producer(s)
Naoki Yoshida
Designer(s)

Naoki Yoshida
Nobuaki Komoto

Artist(s)
Hiroshi Minagawa
Writer(s)

Banri Oda
Natsuko Ishikawa

Composer(s)
Masayoshi Soken
Series
Final Fantasy
Platform(s)

Microsoft Windows
macOS
PlayStation 4
PlayStation 5

Release
December 7, 2021
Genre(s)
MMORPG
Mode(s)
Multiplayer