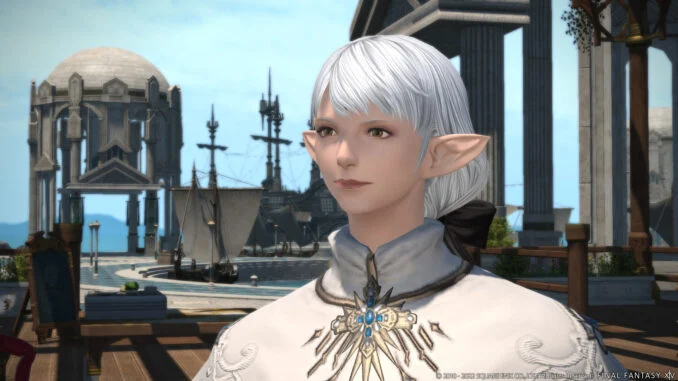 FFXIV patch 6.15 has introduced a new complete set of glamour gear which called Appointed Attire. This outfit consists of a cap, jacket, trousers, gloves, and shoes. Here's how to get your hands on the Appointed Attire Glamour Gear.
Appointed Attire Glamour Set Guide
The Appointed Attire Glamour can be obtained from the Appointed Attire Coffer, which is a reward for completing the Ameliance Leveilleur custom deliveries.
Firstly, you must have completed the Endwalker main scenario quest "Endwalker," leveled a Disciple of the Hand or Land to Level 80, and completed the Level 60 quest "Go West, Craftsman."
After that, proceed to Old Sharlayan and speak with NPC Well-dressed Attendant to obtain the quest "Of Mothers and Merchants.
Raise Ameliance's satisfaction rank by completing Custom Deliveries every week.
When Ameliance's satisfaction reaches level 5, you can request a quest called "A Gift from House Leveilleur" from Meryld, the Leveilleur butler in Old Sharlayan.
Then, finish the quest "A Gift from House Leveilleur" to obtain Appointed Attire Coffer. When you open this item, you will receive one of each of the Appointed Cap, Appointed Jacket, Appointed Gloves, Appointed Slacks, and Appointed Shoes.
Equipping the Appointed Attire Glamour
The Appointed Attire gear is item level one and can be worn by any class, including Disciple of War, Magic, Hand, or Land. It is also a great reward for completing this quest chain and can be equipped right back onto Ameliance if you've leveled her up to maximum satisfaction.