One of the recently released weekly quests in Fortnite calls for you to purchase an item from Gwen. Don't worry if you can't seem to find them; this guide has you covered.
Fortnite Guide – Gwen locations & How to purchase an item from her
Gwen locations
Gwen can be found at the Slappy Shores point of interest, which is near the map's middle line on the island's eastern coast. She is usually found on the roof of the southeastern factory, so you will have to climb up onto it to speak with her. However, she may not spawn in every game, so you may have to try a few before you find her.
Here's a map to help you find Gwen if you get lost.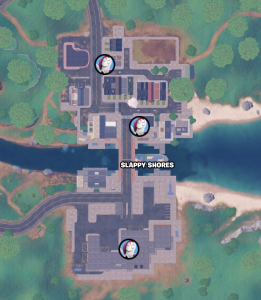 How to purchase an item from Gwen
Once you find Gwen, all you have to do is go up to her and press the interaction button. This will bring up a wheel where you can buy different things. To finish the Weekly Quest, pick one and buy it. You don't need a lot of gold to complete this mission, since any item you buy from Gwen counts.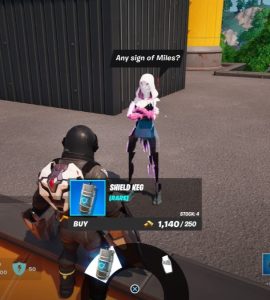 That's all you need to purchase an item from Gwen in Fortnite.
About Fortnite
Fortnite is a 2017 online video game developed by Epic Games. It has three game modes with the same gameplay and engine: Fortnite Battle Royale, a free-to-play battle royale game with up to 100 players; Fortnite: Save the World, a cooperative hybrid tower defense-shooter and survival game where up to four players fight zombie-like creatures and defend objects with traps and fortifications they build; and Fortnite Creative, where players can freely create worlds and battle arenas.
Related: