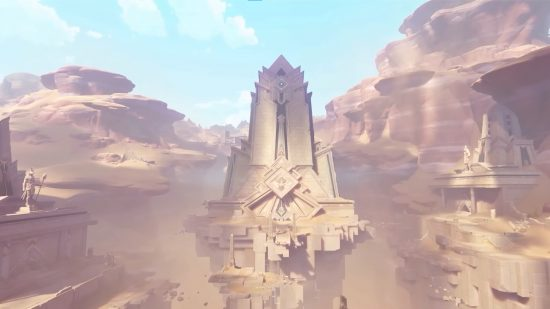 Genshin Impact 3.1 release date
The new Genshin Impact 3.1 update will be released on September 28, 2022, just like the second anniversary and Ayaka's birthday. The Sumeru Desert will most likely require completing a quest to gain access to the new map.
Genshin Impact 3.1 leaks: Sumeru Desert Map & Locations
The first part of Sumeru's Desert will be released in Genshin Impact 3.1. Judging by the map boundary, we can expect more desert regions in the future.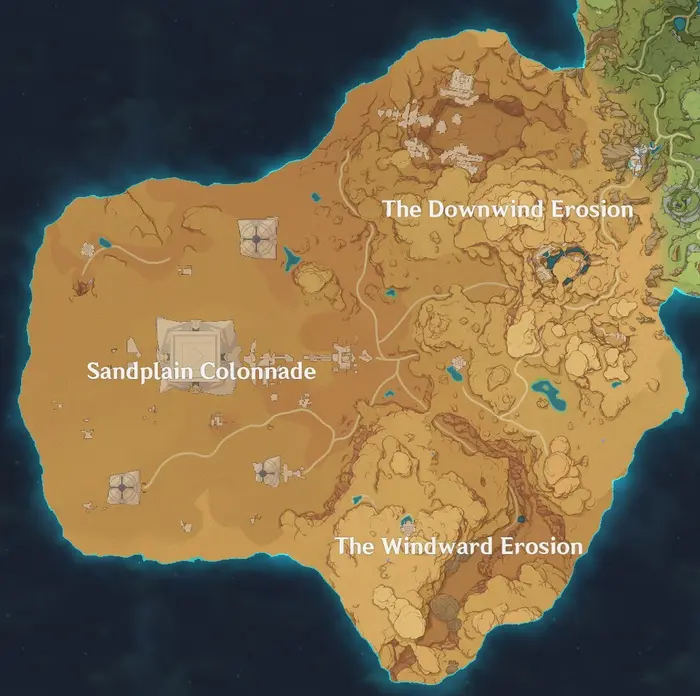 The new landscape extends the map's sandy plains with dunes, canyons, and caves.  In the map above we can see the areas that will be added to Genshin Impact 3.1.
Genshin Impact 3.1 leaks: New Enemies
These are the two new World Bosses coming to Genshin Impact 3.1:
Blight Drake
We will discover a new Abyss Automaton which resembles a Gargoyle, an evolution from the Ruin Drake Earthguards from version 3.0.

Ascension material: Perpetual Caliber

Material to level-up Nilou
Control Matrix
This Autonomous Machine can change shape and move very fast while attacking.

Ascension material: Light Guiding Tetrahedron

Material to level-up Candace
Genshin Impact wiki :
Developer(s)

miHoYo

Publisher(s)

miHoYo

Producer(s)

Hugh Tsai

Composer(s)

Yu-Peng Chen

Engine

Unity

Platform(s)

Android
iOS
Microsoft Windows
PlayStation 4
PlayStation 5

Release

Android, iOS, Windows, PS4
September 28, 2020
PlayStation 5
April 28, 2021
Nintendo Switch
TBA

Genre(s)

Action role-playing

Mode(s)

Single-player, multiplayer