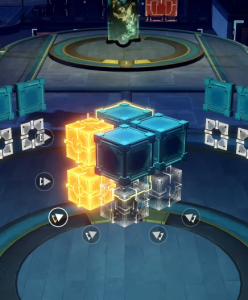 Looking for Honkai: Star Rail treasure chest locations in the Artisanship Commission area? You've come to the right place. Continue reading to see a list of all 23 locations where you can get your free rewards.
Honkai: Star Rail Guide – All 23 Artisanship Commission Treasure Chest locations listed
Here's how to locate and open the treasure chests in Artisanship Commission:
To begin, locate the Navigation Compass for Xianzhou Luofu and click on it. You must solve a puzzle that requires you to align the inner and outer rings of a Celestial Axis in the same direction. Once you've figured it out, you'll be able to open a large treasure chest.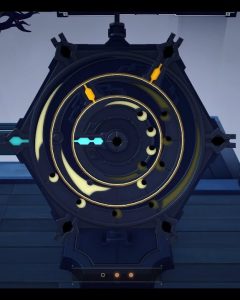 Ascend two flights of stairs, turn right, cross the Space Anchor, and ascend two flights of stairs. After passing through the gate, look to your right for a treasure chest.
From here, head down the stairs, across the branch bridge, and then turn left after you cross the blue light band that runs along the length of the building. That's your third treasure chest. Take note that this one is directly opposite the second hidden chest.
Run across the bridge to the second treasure chest location again. However, at the end of the bridge, turn right and take the narrow bridge, then turn left when it widens. A simple treasure chest can be found at the end of a broken pathway.
Return and turn left into a narrow pathway. After passing through a Space Anchor, turn left and enter a lower storey through a gate. After you descend the stairs, turn right to find a treasure chest.
Continue straight from the last chest location, climb the stairs on your immediate right and cross the bridge in front of you. You must pass through a large arch and descend the stairs. There will be notice boards on your left. The next chest is very close to these boards.
Return up the same stairs, passing through the arch and bridge. Turn right, pass through a gate, and you'll see a large floating object called a Hexanexus in front of you. When you click on it, you'll be taken to a puzzle in which you must match the Hexanexus's ethereal and corporeal faces with the plates on the two sides. You will be given a Bountiful chest for the Artisanship Commission area once you solve this.
Once you've gathered the Bountiful treasure, head left through a smaller gate flanked by banners. A Precious treasure will appear before your very eyes.
Get back to where you first found the Hexanexus. There's a banner hiding behind that. It's like a teleporter that links to the other side of the map. Cross it on the other side. To obtain a Bountiful treasure, you must solve the other Hexanexus in front of you.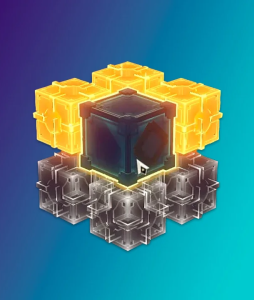 Another puzzle awaits you behind this treasure. When you click on it, you'll notice that it's called Courier Cycrane. This is the Abacus Circuitry puzzle, and once solved, you must proceed to the Courier Cycrane. Following the bird will lead you to yet another Bountiful treasure.
Go down the stairs from here. A red panel wall and a flight of stairs will be visible near Master Gongshu. Climb the stairs, turn right, and continue climbing until you reach a chest.
Climb back down to meet Master Gongshu and ask him about the Luminflux Pyxis puzzle. He will reward you with a treasure chest if you successfully complete the challenge.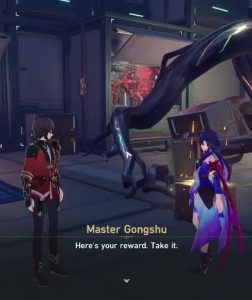 Interact with him once more to accept a new challenge. This time, you must adjust the transmitters to break all of the targets at the same time, but the puzzle is slightly larger. You will be rewarded with another basic treasure chest once you have completed it.
Talk to Master Gongshu again. In the same vein, he will now present you with a more difficult puzzle to solve. If you succeed, you'll get a Bountiful treasure as your reward.
Leave the Master behind and proceed down the stairs to his left, turn right, and cross a bridge. You must climb the stairs on the left to reach the glowing flower at the top. Before the flower, turn left and then right. You will have to descend a long set of stairs. Another Hexanexus to solve can be found in this market-like area. When you finish the puzzle, you will receive a Bountiful treasure.
You can fight enemies from here. After the previous chest, a lot of walking is required, but you'll eventually reach this pig-like creature (Warp Trotter), and you must hit it before it flees to begin the battle. After the battle, you are rewarded with Stellar Jade and other valuable items.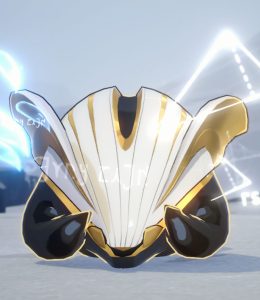 Walk back and go to the space anchor that is above on the map. You can find another chest by walking over the bridges.
From this chest, walk back and proceed through a series of bridges with no railings, cross a teleporter, and descend the stairs. Turn left to find a Precious chest waiting for you.
There will be a gate directly across from this Precious chest. Pass through it and descend the stairs on the right to find another rotatable teleporter banner. As you walk past this teleporter, you will notice a Navigation Compass on your right, which must be solved. When you finish, you will receive a Bountiful treasure.
Use the teleporter you just crossed to get to the top of a box. Another chest can be found in this area. From this vantage point, you can see another teleporter atop a box in the distance. Turn your banner around and go to the box opposite you. You'll find a basic chest full of rewards here.
You'll find a hexanexus and another platform with a teleport banner if you look around. Teleport there and complete the puzzle. When you have collected this reward, you will notice a Courier Cycrane behind it. Follow the bird like you did before. It will come to a halt at some point. This is the time to open a large door.
When the door is open, the Cycrane will fly through the gate and take you to your Bountiful Treasure.
That concludes the list of treasure chest locations in the Honkai: Star Rail Artisanship Commission area.
Related: