The first images of Treyarch's upcoming Call of Duty game have leaked online after dataminers found content in the closed alpha files of Call of Duty: Warzone Mobile.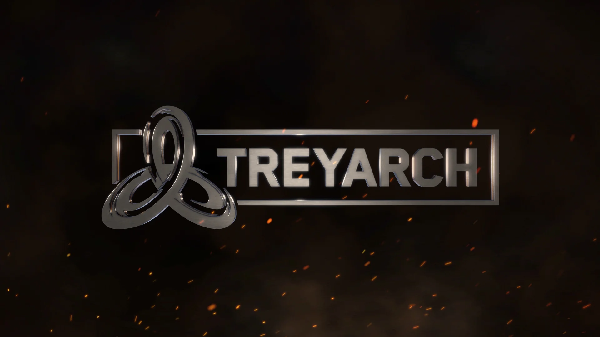 Call of Duty 2024 MP Map Images
The first image shared by the leaker shows the 'Stealth' map, which is a code name for the map. It appears to be taking place on a US military base in an unknown location.
Stealth (FROM TREYARCHS NEXT GAME) pic.twitter.com/f8zfqXVoV2

— orange man (@RealiityUK) July 2, 2022
The second image posted is for a map titled "Pillage". Only some aspects of this map can be seen in the leaked image.
PILLAGE FROM TREYARCHS NEXT GAME HAHAHA pic.twitter.com/PMdwAuKBFv

— orange man (@RealiityUK) July 2, 2022
Twitter user BobNetworkTroll claimed that the plane in the image is a Lockheed F-117 Nighthawk, which entered service in the 1980s, making it possible that the game takes place in the 1980s or 1990s. Treyarch may have been inspired by the design and applied it to a fictional jet for a futuristic game.
Its a f117 it entered service in 1983 pic.twitter.com/JzMJhs3KEi

— BobNetworkTroll (@Bobnetworktroll) July 3, 2022
Call of Duty wiki :
Genre(s)
First-person shooter
Developer(s)
Primary
Infinity Ward
(2003–present)
Treyarch
(2005–present)
Sledgehammer Games
(2011–present)
Raven Software
(2016–present)
Publisher(s)
Activision
Platform(s)
Windows
OS X
Nintendo DS
GameCube
Nokia N-Gage
PlayStation 2
PlayStation 3
PlayStation 4
PlayStation 5
PlayStation Portable
PlayStation Vita
Wii
Wii U
Xbox
Xbox 360
Xbox One
Xbox Series X/S
iOS
Android
BlackBerry
J2ME
First release
Call of Duty
October 29, 2003
Latest release
Call of Duty: Vanguard
November 5, 2021