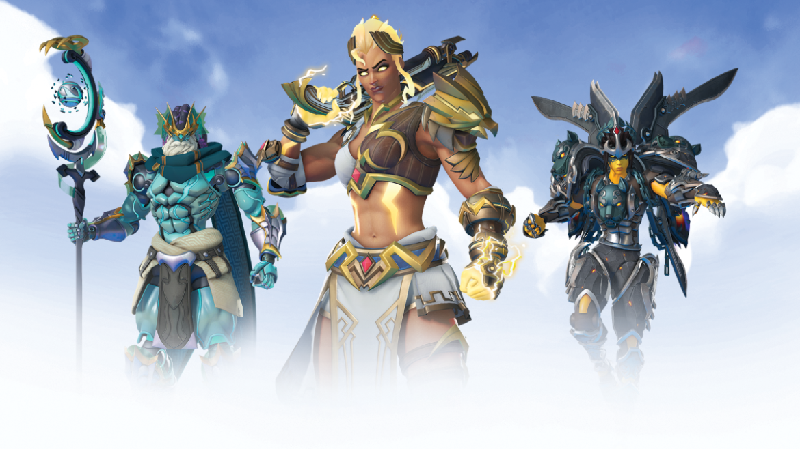 Overwatch 2 Battle For Olympus: Release Date
The release date of the Battle for Olympus mode in Overwatch 2 is Thursday, January 5 and will last for 2 weeks.
ICYMI: The Battle for Olympus begins NEXT THURSDAY ⚔️

We'll see our heroes with god-like powers in a new mode:
⚡️ Zeus JQ: Smite enemies with Commanding Shout
🐂 Minotaur Reinhardt: Charge in quick succession
👁️ Cyclops Roadhog: Shoots boulders
🐺 Hades Pharah: Shoots 3 Rockets pic.twitter.com/ENYriIyuNi

— Overwatch Cavalry 🇬🇧 (@OverwatchCaval) December 27, 2022
What Heroes Are Available to Play in Battle for Olympus?
Currently Blizzard is yet to provide any information on the available heroes, but they were all spotted in the most recent trailer posted to Twitter. They are as follows:
Cyclops Roadhog
Hades Pharah
Hermes Lucio
Medusa Widowmaker
Minotaur Reinhardt
Poseidon Ramattra
Zeus Junker Queen
What Rewards Can Be Claimed?
It's currently unclear if Overwatch 2 players will be able to get anything unique from the Battle for Olympus game mode, but Battle Pass Season 2 owners can expect some unique cosmetics. closely related to the theme.