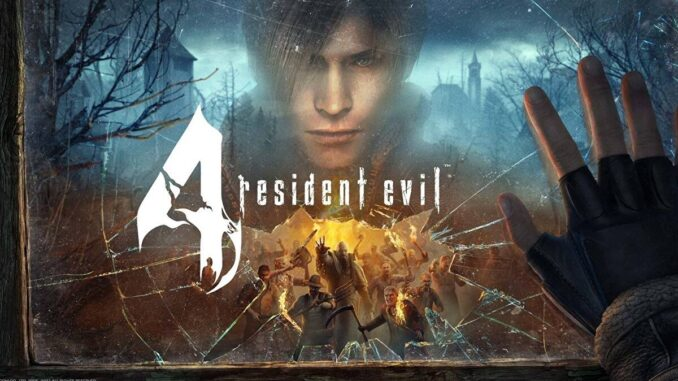 Resident Evil 4 Remake (RE4 Remake) will be released on consoles and PC on March 24, 2023, and will include PlayStation VR2 content. Capcom made the announcement during Sony's State of Play livestream on Thursday. The most recent trailer revealed the game's vastly improved graphics, but the same eerie atmosphere when it was released in 2005.
Players have also discovered many hidden details and potential connections to Resident Evil Village in this trailer.
The Familiar Symbol in RE4 Remake
According to kaijumediajames, there are similarities between a carving in the new trailer and Mother Miranda's cult symbol. The Resident Evil 4 timeline could take place before the death of antagonist Mother Miranda and before the Resident Evil Village.
I noticed this symbol in the RE4R trailer, it looks somewhat similar to the Four Houses symbol in Village. from residentevil
Mother Miranda's Form and Antagonist Saddler
Another connection was spotted by lejitness. In the pictures below, we can see both antagonist Saddler and Mother Miranda in a cloak and holding a staff.
The post also mentions how Caduo resembles Plagas. All are parasites. Mother Miranda, infected her villagers with Kaduo while trying to revive her daughter. And Pragas is a parasite that makes villagers evil in Resident Evil 4.
It is widely assumed that Mother Miranda transformed Saddler into parasites, thereby initiating the Resident Evil 4 events.
That's eveything we know about this game at the moment.  Until March 24, 2023, you still have plenty of time to continue speculating game lore and sharing your opinions to the Resident Evil 4 community. You can now purchase your own Leon's jacket in real life.
Resident Evil 4 wiki :
Developer(s)
Capcom Production Studio 4
Publisher(s)

Capcom

Director(s)
Shinji Mikami
Producer(s)
Hiroyuki Kobayashi
Designer(s)

Hiroshi Shibata
Kouji Kakae
Shigenori Nishikawa

Programmer(s)
Kiyohiko Sakata
Writer(s)
Shinji Mikami
Composer(s)
Misao Senbongi
Series
Resident Evil
Engine
Unreal Engine 4
Platform(s)
Release
Genre(s)
Survival horror, third-person shooter, first-person shooter
Mode(s)
Single-player