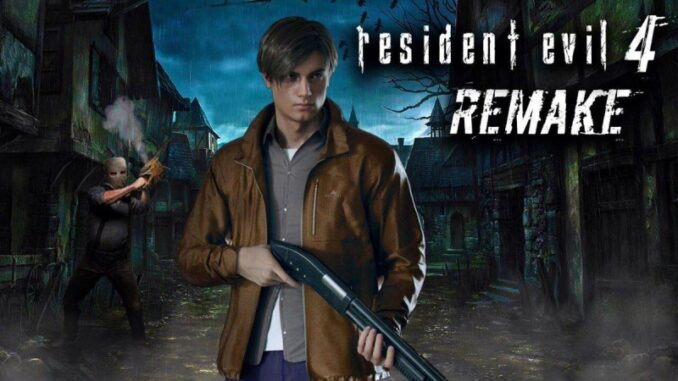 Resident Evil is one of the world's top 20 highest-grossing video-game franchises. It has expanded into other media since its debut in 1996, including movies, series, animated films, novels, comic books, audiobooks, and so on. Leon Kennedy's costume design has evolved significantly over the course of the series' nine installments. He appeared in Resident Evil 2 wearing an R.P.D. uniform. The uniform was transformed into a bomber jacket in Resident Evil 6. Leon has worn many different outfits throughout the series, but many consider the RE4 Remake Leon's Jacket to be one of the best pieces of clothing in the series.
RE4 Remake Leon's Jacket is a real thing
At the end of the latest teaser trailer, there is a small disclaimer message stating that Leon's jacket is actually copyrighted and used with the permission of the clothing brand Schott NYC.
I love how Capcom has a disclaimer for Leon's jacket pic.twitter.com/uS9vWeaJ77

— JetSetHan🔜NYC 6/9-6/12 (@JetSetHan) June 2, 2022
On the Schott NYC website, we can see what appears to be an awful Leon's fancy new jacket, which is called Classic B-3 Sheepskin Leather Bomber Jacket. There are some similarities between the jacket and the one in the game, such as the cuffs and the cross on the back, which match perfectly.
This jacket, however, is not cheap. The smallest sizes cost £1200 ($1500), while larger sizes cost £1440 ($1800). Paying that much money for a jacket does not seem like a good deal. But, in some ways, it's incredible that a real-world clothing brand's item is being used in a video game. Some hardcore fans may bite the bullet and purchase a jacket. This is due to the fact that it will not only be used in the next remake, but it is also synonymous with Resident Evil in general.
Resident Evil 4 wiki :
Developer(s)
Capcom Production Studio 4
Publisher(s)

Capcom

Director(s)
Shinji Mikami
Producer(s)
Hiroyuki Kobayashi
Designer(s)

Hiroshi Shibata
Kouji Kakae
Shigenori Nishikawa

Programmer(s)
Kiyohiko Sakata
Writer(s)
Shinji Mikami
Composer(s)
Misao Senbongi
Series
Resident Evil
Engine
Unreal Engine 4
Platform(s)
Release
Genre(s)
Survival horror, third-person shooter, first-person shooter
Mode(s)
Single-player