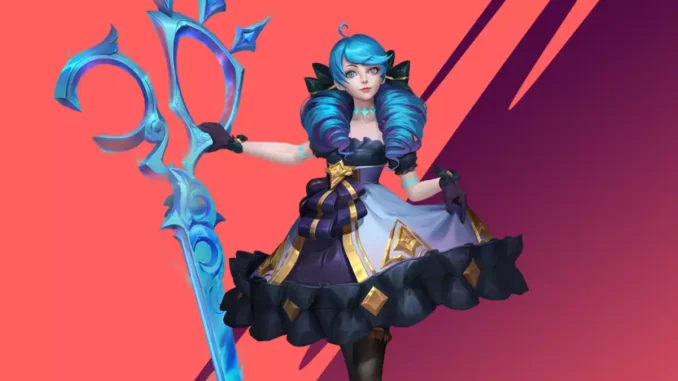 Wild Rift Patch Notes 3.4a will introduce a number of changes to the game and will also kick off Ranked Season 7.
Here's a "First Look" at the balance changes for patch 3.4a coming next Wednesday.

Please note that this may not be the full list of notes and is not final. Context and the more complex changes will come with the full patch notes. pic.twitter.com/NHTRYksPki

— League of Legends: Wild Rift (@wildrift) September 24, 2022
Wild Rift new ranked season announced
Riot announced the new Ranked Season for Wild Rift. Wild Rift Ranked Season 7 begins at UTC +0: 3 AM.
So, wait for a soft reset for ranked and try to climb as high as possible before the existing season ends and the new season begins.
Wild Rift patch 3.4a : New Events
The Supreme Cells event begins October 8 at 00:01 UTC
The Power Spike Party event begins October 12 at 00:01 UTC
Wild Rift patch notes 3.4a : Champion Changes
Ahri
(P) Essence Theft
Base heal on takedown: 80 – 200 + 40% Ability Power → 70 – 190 + 30% Ability Power
Camille
Base stats
Health per level: 115 → 120
(2) Tactical Sweep
Base damage: 70/110/150/190 → 90/125/160/195
Ekko
(P) Z-Drive Resonance
Bonus damage to monsters: 120% → 110%
(1) Timewinder
Bonus damage to monsters: 130% → 120%
Evelynn
(1) Hate Spike
Ability Power ratio: 45% → 40%
Gwen
Base stats
(P) Thousand Cuts
Maximum Monster damage: 5 + 5% Ability Power → 4 + 4% Ability Power
(1) Snip Snip!
Initial Snip base damage: 10/14/18/22 → 12/16/20/24
Final Snip base damage: 50/70/90/110 → 60/80/100/120
Karma
(2) Focused Resolve
(3) Inspire
Non-Mantra Movement Speed: 45% → 30%
Kassadin
(2) Nether Blade
(4) Riftwalk
Damage: 80/100/120 + 30% Ability Power + 2% mana → 80/100/120 + 30% Ability Power + 1.5% mana
Nautilus
(P) Staggering Blow
Root Duration: 0.75s – 1.5s (based on level) → 1s – 1.75s (based on level)
(1) Dredge Line
Cooldown: Reduced from 12/11/10/9s → 11/10/9/8s
Pyke
(1) Bone Skewer
Mana cost: 50/55/60/65 → 35/40/45/50
Damage to non-champions: 50% → 25%
(3) Phantom Undertow
Cooldown: 14/13/12/11s → 12.5/12/11.5/11s
Yasuo
Base stats
Base Attack Damage: 58 Attack Damage → 62 Attack Damage
(4) Last Breath
Base damage: 200/350/500 → 250/350/550
League of Legends: Wild Rift wiki
Developer(s)

Riot Games

Publisher(s)

Riot Games

Director(s)

Michael Chow
Alan P. Moore
Christina Wun

Producer(s)

David Xu

Designer(s)

Brian Feeney

Composer(s)

Brendon Williams

Series

League of Legends

Engine

Unity

Platform(s)

Android, iOS

Genre(s)

Multiplayer online battle arena

Mode(s)

Multiplayer