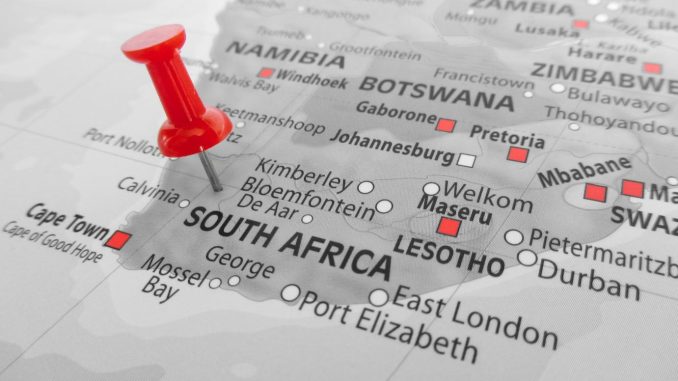 Wondering whether you are allowed to play at an online casino if you live in South Africa? There are some complexities to overcome to untangle this question. The heart of it lies in sports betting and live play games. 
Despite the fact that this jurisdiction is considered as having one of the fastest growing markets across the globe, its gambling laws come with a few shortcomings in the sense that there are certain gray areas which have yet to be tackled. Consequently, this may create some obstacles if players aren't knowledgeable enough. What we advise players to do is conduct some research and ensure that whichever no deposit casino SA they sign up to, is one that's trustworthy, because unfortunately for every reputable provider, you may very well encounter a disreputable one.
Betting Events in South Africa 
The rules in South Africa are a little complex. If you take a look at the National Gambling Board's FAQ you will come across two big questions. Can  you gamble online? No. Can you bet online? Yes, through a licensed South African bookmaker. 
But what's the difference? 
The law here stipulates that a person cannot engage in an interactive game online. However companies can get around this by making the games non-interactive. When you are simply betting on the outcome of some game that you are watching, rather than having a hand in it yourself, then this skirts the legislation prohibiting online gambling.
Under the banner of betting events, there are some games that are widely played in South Africa. This includes live casino games, live lottery games, and live-spin roulette. This departs from the international online casino offerings, of which the majority are on-demand games.
While some players would argue that it's not as fun to bet on games where there is no interactive component, others would argue that its the same as playing at a casino anyway. A roulette table will continue spinning so long as there is a dealer and players who want to play, after all.
Because of the regulations requiring online betting to be offered by licenced bookmakers, you'll find that sports betting operators are the companies offing online casino games in South Africa. Their offerings have now expanded to more games, making it even more unclear what the state of play is.
Considerations When Playing at Online Casinos in SA 
There are many considerations to keep in mind when looking for an online casino to play at in South Africa. Here are some of the most important ones to keep in mind:
Is the Site Legitimate? 
Like any place online where you are required to transfer money, you want to know that your money is not just going to disappear in a scam. Make sure that the site you are interested in playing at is legitimate by doing your research and reading reviews and watching videos of play. Ensure that you reach the real website: don't just follow a strange link from a random place on the internet. And finally, when depositing money, ensure that there is a closed lock up the top to ensure HTTPS protection on the internet.
Is the Site Licensed?
As per legislation, you can check whether the online casino operator is licensed within South Africa as a bookmaker. There are many different gambling boards across the country. These include Western Cape Gabling and Racing Board, Limpop Gambling Board, Free State Gambling Board, and the KwaZulu-Natal Gambling and Racing Board. By tracing back to the original licensing board you will be able to verify that the site does indeed have the correct permit to operate and serve customers.
Does the Site Follow Legislation? 
There are various laws that govern online betting within South Africa. For the site to conform with the relevant laws you can expect for it to mention items such as:
National Gambling Act 33 of 1996

Mpumalanga Gambling Act 5 of 1995
Depending on the jurisdiction the operator is licensed in, there will be further legislation governing how betting is to be run through their website. If in doubt, check for the licensing body and have a read up of the rules. The last thing that you want as a player is for your winnings to be confiscated due to falling on the wrong side of the law.
Consider Your Outages
With load shedding rife across the country, disrupting power on a daily basis, it's not unusual to get your online experience interrupted at any time. If you are considering betting online make sure that you are aware of how these interruptions could affect your bets, payments, or state of play. Keeping an eye on the time, along with ensuring you have a stable internet connection and power source can help to alleviate any of these worries.