As online streaming is quickly replacing television viewing, there are more and more paid options available. This includes the likes of Netflix, Hulu, and Disney+ (originally TV channels that now have online platforms), Youtube, and many, many more. There are still plenty of free streaming sites, but the downside to these is that they are a lot less user-friendly and without ad blockers, they are often littered with popups and ads. If you want to learn about all of the different ways to watch movies online and how to choose the best one for you and your needs, keep reading.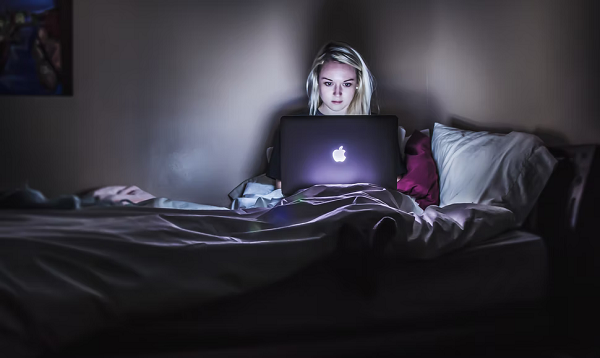 1. Torrenting
We're kicking this list off with a few free options. If you are unfamiliar with the concept of torrenting we'll explain. A "torrent" is a file that is shared through a decentralized, peer-to-peer sharing network. This sort of file sharing allows people to exchange files without having to upload them to a central server. This means that the quality of a file will not be diminished by the constraints of having to upload it to a specific server. It is always good practice to use private internet access for torrenting, as this will protect your personal information. It is a great way to watch movies, as you have access to a range of excellent quality movies, all of which can be downloaded straight to your device, allowing you to access them as you please.
2. Crackle
If you don't want to download movies, you just want to stream them online, Crackle is one of the best unpaid options. It gives you access to hundreds of movies that you can stream from anywhere and even has some of its own originals. Much like Netflix (who we'll discuss later) these Crackle Originals star some big names, so there will be familiar onscreen faces. When it comes to picture quality you can rest assured that movies look great on whatever device you'll be watching on. The only downside to this service is the occasional advertisement. As this service is free, they have to make money somehow. These commercials only last a few seconds at a time, so they are quite bearable. It even has a subtitles option
3. Vudu
You might not have heard of Vudu before, but now that you have, you'll be pleased to know that they have thousands of movies for you to stream. That's right, thousands. Again, as it is a free service, there are a few commercials here and there, but nothing crazy. One of the best features on this site is that you can filter through a variety of different genres allowing you to see all of the options available in that category, making it easier to choose a movie you're in the mood for. You can also filter these genres further so that they are arranged by date, alphabetical order, most-watched, most recent, etc. It boasts an incredibly user-friendly website, resulting in a really enjoyable user experience. Be sure to check out the hidden gems tab for a few lost favorites, as well as a few new ones.
4. Youtube
YouTube is our segway into paid content, as it offers its users both options. You will likely struggle to find the exact movie you are looking for free of charge on YouTube, as this will be a Copywrite infringement. In recent years the platform has really clamped down on this. This has led to a plethora of people advertising a video of the movie you are looking for and then including the links to it in the caption of the video. These links are hit and miss. However, if you are not against paying for a movie, YouTube will actually rent a movie to you. You will have access to it for a certain period of time and once that expires, it will no longer appear in your library. They have dozens and dozens of options available to you in the "Movies and Shows" section.
5. Netflix
Netflix had to be on this list. We are almost certain that you've already heard of Netflix as it is only the most popular online movie-watching platform. It offers a great variety of series as well as movies, including some great quality originals filled with A-list actors. Some of the really enjoyable features include users being able to download videos offline to watch them at another time, and that everything is made in 4K quality. The only downsides to the service are that each country's Netflix is different, so if you're traveling certain movies might not be available in your region and the price tag of the service. Other than that, the service as well as the supporting mobile device apps are great.
6. Hulu
You might be wondering, if Netflix is so great, why would I want to use something else that does the exact same thing? Well, because Hulu is different. Hulu offers its users a great on-demand streaming library as well as a live TV option. This makes it an excellent option for watching popular shows online. It has great broad platform support and some original shows. When it comes to live TV, Hulu's channel coverage is amazing, and it even has a DVR feature, allowing you to record your shows when you aren't there.
7. Disney+
Disney is very quickly buying up the studio rights to some big names of which 21st Century Fox, Marvel, and Lucas Films are just a few. Their streaming platform, Disney+, offers users access to a vast majority of the content. Disney has become a giant, so it should be no surprise that at the time of launching the site it boasted an impressive 7500 TV episodes and more than 500 movies. The platform has since grown and produces some of the best quality originals. Of all of the streaming platforms, Disney+ has one of the most attractive and is filled with competitive features, including 4K streaming, personalized recommendations, and offline downloads.
8. IMDB
You probably only know IMDB for its comprehensive database of movie and series information. But did you know that it has a selection of free movies and TV shows? These can be accessed through the Amazon Prime Video website. You can browse IMDb TV by recently added, most popular, and even look for IMDb Originals!
As you can see there are a variety of different options out there. You can easily choose one based on what you want and need from a platform.