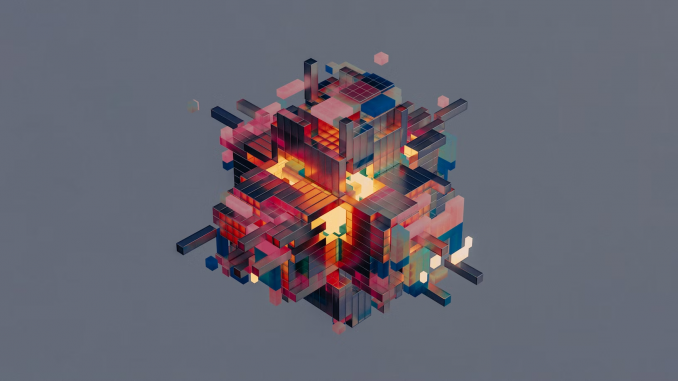 One of the most popular sandbox builder games, Minecraft world, is a game where users virtually enter lands and build experiences with builder blocks. As a fascinating game with many opportunities for new users to explore, younger gamers are more likely to spend more time creating new structures and exploring new lands here. 

Since this game is liked and played by many people, there are instances where it disappears due to system crashes or even file corruption. Another reason that would cause your World to disappear is when you accidentally delete it. 

If you become a victim of any of these circumstances, do not fret. This is because, many times, the information remains on the server or even your hard drive and can still restore deleted game data. Currently, there are many to recover deleted game data from Windows 10 and 11. 

Are you already in a similar situation, or would you like to understand the proper remedy for such a situation so that you are not caught off-guard? Read on. Let's look at some methods to recover your Minecraft world quickly in case of accidental deletion. 
Method 1: Recover Deleted Minecraft Worlds From Backup 

For any data loss situation, backups are the best way to recover lost files caused by system crashes, data corruption, and accidental deletion, among many other causes. This method works perfectly well if you already have a backup before losing your data. 

A backup system is very handy and is the best data recovery tool for restoring your deleted Minecraft world. 

If you had activated your backup system before the accidental deletion of your Minecraft world, then follow the steps below to recover it. 
In Minecraft Java Edition

If you have a Java Edition, begin by pressing "Win" and typing "%appdata%." Press "Enter" and move to "/roaming. Minecraft/saves." You can find all your World saves available on your device.
In Minecraft bedrock (Windows 10) edition

For this version of Minecraft world, press "Win" and type "%appdata%." Press "Enter" and move to "/Local/Packages/Microsoft.MinecraftUWP_8wekyb3d8bbwe/LocalState/games/com.mojang/minecraftworlds." These steps will help you recover your World much faster. 
Method 2: Recover Deleted Worlds Without Backup

If you do not have previous backup history, it will not be possible to recover your worlds using the methods described above. That is why you need some of the best data recovery software. However, there is still a perfect option to recover the Minecraft world without backup. 

Restore deleted Minecraft worlds in Minecraft java edition

For this version of World, you will follow the steps below. Also, you will need to search for the folder where the game saves automatically to make the Minecraft game recovery process painless. 

Sep 1: Tap on "win" followed by "%appdata%." Press "Enter."
Step 2: Move to the "/roaming. Minecraft/saves." 
Step 3: Locate and open the Minecraft world you intend to recover
Step 4: Right-click on the space and tap on "Properties"
Step 5: Now locate "Previous Version" and tap on it
Step 6: Choose the folder you want and tap on "Restore" to recover the saved Minecraft worlds 
Step 7: Open the "world" and tap on the "Menu"

By completing these steps, you should be able to pick the World you had deleted from the menu. Once you are there, you will be able to get back to your previous project and continue building. 

Recover deleted Minecraft worlds in bedrock (windows 10) edition

If you are new to this method, it may sound bizarre. That is why we give you a step-by-step method to ensure you are aware of the process of trying to recover your World. You must try these steps and convince Minecraft that the deleted World still works. You can easily create a new world using similar settings as the old one. 

Step 1: Start by quitting Minecraft and then launching it again
Step 2: Build a new world by using similar settings as the one you accidentally deleted. Save this, close it and exit Minecraft 
Step 3: Now open "File Explorer" on your PC and locate "PC/Local Disc." You can also try step one in solution one above.
Step 4: Open the new World you have created and move to the "DB" folder
Step 5: Now delete everything except the folder with your files. Move to your deleted folder, open the "db" folder and copy everything. 
Step 6: Paste the items you copied into the "new world/bd folder
Step 7: Launch "Minecraft" and move to "Worlds." Once this process ends, open a new world and test functionality 

This method will help you get back to your World quickly and conveniently. However, sometimes your files may be considered "Hidden" by Windows. Such an incident may stall your chances of recovering deleted Minecraft worlds on Windows 10 and 11 before your files become visible. If this happens and you need to reveal those files, follow the steps below. 

Step 1: Launch "File Explorer" and tap the "View" menu before choosing options.
Step 2: Tap the "View" button
Step 3: Check the radio button before "Show hidden files, folders, and drives"
Step 4: Now tap "Apply" followed by "Ok"
This process will reveal your files. Kindly remember to leave this setting on that. 
Recover deleted Minecraft worlds on PS4
If you use PS4 or your data is mainly saved online, follow the steps below:
Launch PS4 and move to "Settings."

Move to application-saved data management 

Go-to-date online management 

Click Minecraft PS4 Edition
Method 3: Recover Minecraft With Software

If you need a different method than the described methods, it may be the right time to try software. Here, Disk Drill, developed by CleverFiles, really excels. The process is much simpler.  Begin by downloading and installing Disk Drill – the best recovery app. This step will be followed by initiating the scan process and closing when the items are recovered back to their original folder.