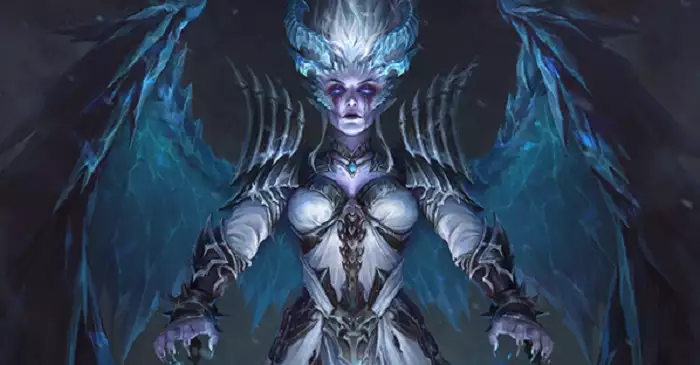 Diablo Immortal New Helliquary Boss Release Date
Diablo Immortal Season 3 releases on 5th or 6th August 2022 . Before Diablo Immortal Season 3 begins, Blizzard will release a new Helliquary boss called Gorgothra the Claimer for players to defeat in raids.
Gorgothra the Claimer's Helliquary raid was first mentioned and confirmed to be included in Diablo Immortal Version 1.5.2 and will be available on August 2! The exact release time is unknown, but we expect it to be around 23:00 UTC.
Helliquary's next boss in Diablo Immortal is described as:
"Rayek has located another one! But he's going to need the help of a few hardened adventurers to quell this gargantuan and impossibly ancient threat.

"Gorgothra is the third of the Wrathborne demons to plague Sanctuary. She has earned the worship of countless demons over the ages, but is no stranger to combat – her petrification rays, bilious venom, and serpentine strikes dwarf the power of Lassal and Vitaath."
Gorgothra the Claimer Combat Rating and Rewards
Boss
Recommended CR
Gorgothra the Claimer
Level 1: 3200 (unconfirmed)

---

Level 2: TBA

---

Level 3: TBA

Trophy Reward
Gorgothra the Claimer Attack Patterns
Petrification Rays
According to Blizzard's preview of Gorgothra, one of his special attacks is a petrification ray. Getting hit by this can be deadly if Gorgothra immediately follows up with other attacks while players are immobile.
Billious Venom
Another difficult attack to deal with, players have to be careful of poison attack from Gorgothra. This will for sure deal passive damage when players are hit. Make sure to spend potions wisely!
Serpentine Strikes
This will probably be his main physical attack. Since Gorgortha will have an even higher minimum team score, expect her attacks to be deadly.
Diablo Immortal Wiki
Diablo Immortal
Developer(s)
Publisher(s)
Blizzard Entertainment
Director(s)
Wyatt Cheng
Series
Diablo
Platform(s)
Release
June 2, 2022
Genre(s)

Action role-playing
Massively multiplayer online

Mode(s)
Multiplayer