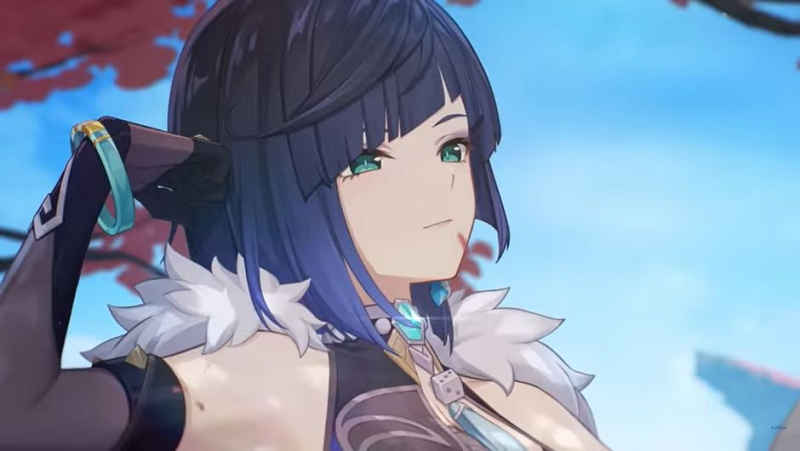 Genshin Impact 2.7 maintenance, release date & time
Genshin Impact 2.7 maintenance time is 15:00 PT, 18:00 ET, and 23:00 BST on May 30th.
The Genshin Impact 2.7 release date, times by region:
USA West Coast: 8PM PST, May 30
USA East Coast: 11PM EST, May 30
UK: 4AM BST, May 31
Europe: 5AM CEST, May 31
Australia: 1PM AEST, May 31
New Zealand: 3PM NZST, May 31
The Chinese developers are rewarding all players with 300 Primogems as compensation for the game's downtime.
New Story Unlocked – Archon Quest Interlude Chapter: Act II "Perilous Trail"

The Chasm, which had been sealed off for a long time, is now gradually reopening. The once-abandoned place now sees visitors again.

View the full notice here >>>https://t.co/4rCqw3avWA#genshinimpact pic.twitter.com/gdJFt0LaZg

— Genshin Impact (@GenshinImpact) May 28, 2022
Banner release dates
The official Genshin Impact Twitter account has confirmed the four-star characters that will be arriving alongside Yelan  and Xiao in the upcoming double banner for update 2.7:
Yanfei (four-star Pyro user)
Noelle (four-star Geo user)
Barbara (four-star Hydro character)
We will then be invited to a repeat of Arataki Itto accompanied by newcomer Kuki Shinobu on June 21.
Genshin Impact 2.7 leaks – new Elemental Reactions – Intensified
A recent tweet from a credible Genshin Impact leaker reveals more information about a new Elemental Reactions – Intensified, most players predict that both will include the Dendro element.
When one element (either dendro or electro) triggers Intensified on a target, the other element gains increased Base Damage against the target for the next 7s.

BaseDamageIncrease = LevelMultiplier × [1+(5 × EM)/(EM + 1200)]

The Base Damage increase has standard ICD (2.5s/3hit). pic.twitter.com/lhiXNtCj0d

— Genshin Intel (@Genshin_Intel) May 26, 2022
Genshin Impact 2.7 preload is now available
The Genshin Impact 2.7 update is scheduled for May 31, but players can save time by downloading most of the update early, as detailed in a post on Hoyolab. The resource package to be downloaded comes in at 16.76GB, and requires 35.63GB of free hard drive space to unzip for installation.
Genshin Impact wiki :
Developer(s)
miHoYo
Publisher(s)
miHoYo
Producer(s)
Hugh Tsai[1]
Composer(s)
Yu-Peng Chen
Engine
Unity
Platform(s)

Android
iOS
Microsoft Windows
PlayStation 4
PlayStation 5

Release

Android, iOS, Windows, PS4
September 28, 2020
PlayStation 5
April 28, 2021
Nintendo Switch
TBA

Genre(s)
Action role-playing
Mode(s)
Single-player, multiplayer
The Latest Games News : Release date , Patch Notes , game events & update , Game Leaks & up comming