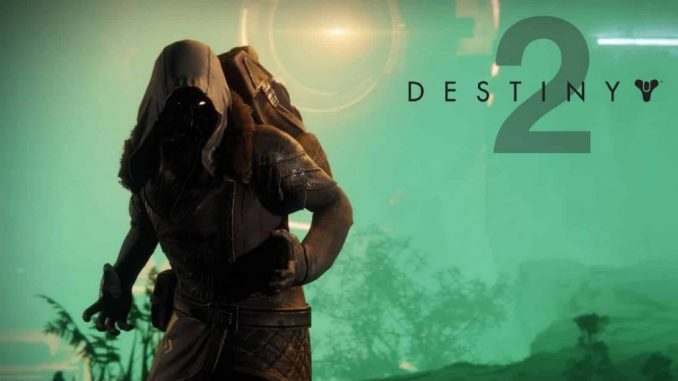 Destiny 2's Next Season Called "Season of the Haunted" ?
Destiny 2's Season of the Risen will come to an end on May 24, which means Bungie should start providing details about the upcoming season.
The Destiny 2 Season 17 release date is May 24, 2022 and could be 90-120+ days away.  The new season will launch with the weekly reset on 10am PT/ 1PM ET/ 6pm GMT.
Joseph Biwald, Principal Artist at Bungie, has Season of the Haunted listed on their LinkedIn profile .
Josh Hunt on Twitter, who discovered "Season of the Haunted" in the developer's CMS.
#DestinySpoilers name spoilers for next season.

I think, maybe, next season is called Season of the Haunted.

At least, that just showed up (with no other content) in their new CMS. pic.twitter.com/ynGkLvEdBD

— josh H_UNT__ (@joshhunt) May 18, 2022
#DestinySpoilers name spoilers for next season.

I think, maybe, next season is called Season of the Haunted.

At least, that just showed up (with no other content) in their new CMS. pic.twitter.com/ynGkLvEdBD

— josh H_UNT__ (@joshhunt) May 18, 2022
Oh duh. Moon shit again https://t.co/unc6LpSbN4

— josh H_UNT__ (@joshhunt) May 18, 2022
Again, of course, nothing's official until it comes from Bungie proper. Take with a massive grain of salt. Could just be a random dev growing a sense of humor!

Who know. Bungie does. And we will next week 🙂

— josh H_UNT__ (@joshhunt) May 18, 2022
Destiny 2 wiki :
Developer(s)
Bungie
Publisher(s)
Director(s)

Christopher Barrett
Luke Smith
Ryan Ellis

Producer(s)
Patrick O'Kelly
Designer(s)

Del Chafe III
M.E. Chung
Tyson Green
Sage Merrill
Christopher Opdahl
James Tsai

Artist(s)
Writer(s)

Jason Harris
Christine Thompson

Composer(s)

Michael Salvatori
Skye Lewin
C Paul Johnson

Platform(s)

Microsoft Windows
PlayStation 4
Xbox One
Stadia
PlayStation 5
Xbox Series X/S

Release

PS4, Xbox One
September 6, 2017
Microsoft Windows
October 24, 2017
Stadia
November 19, 2019
PS5, Xbox Series X/S
December 8, 2020

Genre(s)
First-person shooter, MMOG
Mode(s)
Multiplayer