What Is A Best Minecraft Seeds 2022 ?
A seed is a randomly generated number that represents a specific world that was created when you started a new Minecraft game. This seed can be used by other players to play in the exact world you are playing!
How-To Use Minecraft Seeds
Using Seeds in Minecraft is relatively simple and the process is largely the same on all versions of the game. When you are creating a new world, look for the "Other world options …" area or in some cases you will only find an empty text box where you can paste your seed code into.
Top 15 Best Minecraft Seeds 2022 – All Platform (Java & Bedrock Seeds) :
1. The Goodlands
You spawn in what is supposed to be the Badlands, but the size and beauty of it all aren't bad at all. In the Badlands, you'll find massive water-filled craters and a coral reef in a massive alcove that separates the Badlands from a sizable Savannah biome.
Seed: -78688046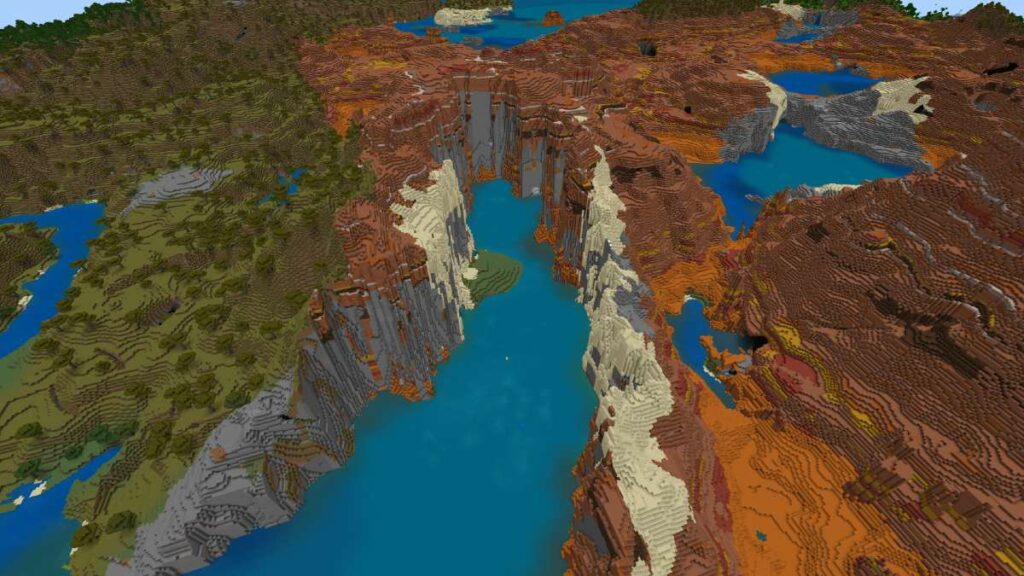 Key Locations

Village: -360 -360
Abandoned Village: -872 -296
Jungle Temple: 40 696
Stronghold: -812 -844
Nether Portal: 120 -280
2. Marvelous Mountain Island
Marvelous Mountain Island is one of the best we have seen in 1.18 so far. You start on a huge island full of mountains. The largest mountain is the best on this map as it is hollowed out in many areas and is home to a mountain village.
Seed: 24198801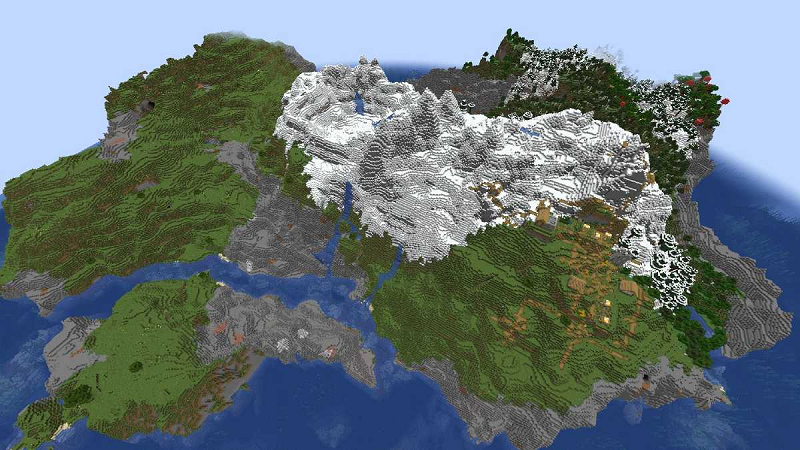 Key Locations

Nether Portal: 120 40
Village: 192 96
Shipwreck: 248 8
Shipwreck: -152 248
Mushroom Island: 450 -150
3. Mountain Faceoff
In Mountain Faceoff seed, you spawn next to a beautiful ring of mountains and a short distance from two towns on the slopes of the mountains. Not far away are two ominous looting outposts, ready to cause trouble.
Seed: 8624896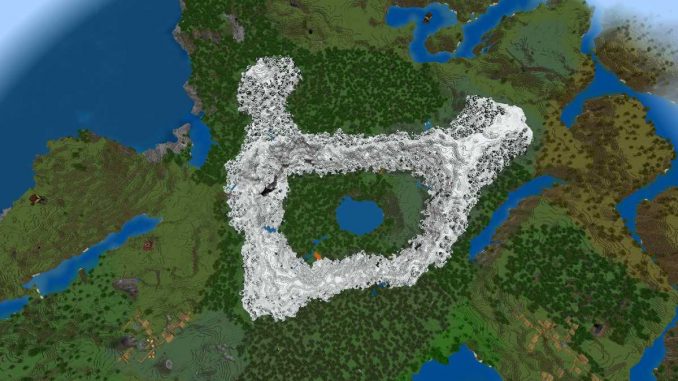 Key Locations

Village: -216 -264
Village: 232 232
Pillager Outpost: -584 296
Pillager Outpost: 200 536
Ruined Portal: -280 40
4. King of Java
You start King of Java seed right on top of a mansion, but that's not the only thing that makes it great. With 2,500 spawn blocks, you'll find every structure in the overworld and nearly every type of biome.
Seed: 1542201397407325465
Key Locations

Woodland Mansion: Spawn
Village: -208 -272
Jungle Temple: 648 520
Desert Temple: 1032 824
Shipwreck: 408 -72
5. The D&D Dream
Seed: 1613969106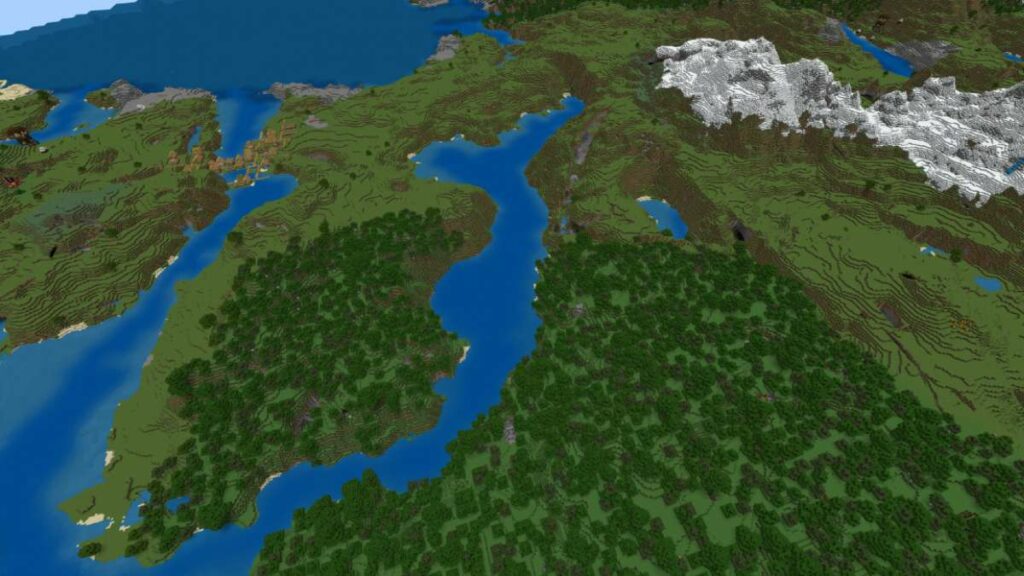 Key Locations

Port City: 40 296
Mountain Ranges: -430 200
Outpost #1: 296 392
Outpost #2: -872 376
Nether Portal: 280 328
6. Giant Bamboo Forest
Seed Code: 1959330209
Coordinates: X: 211, Z: -8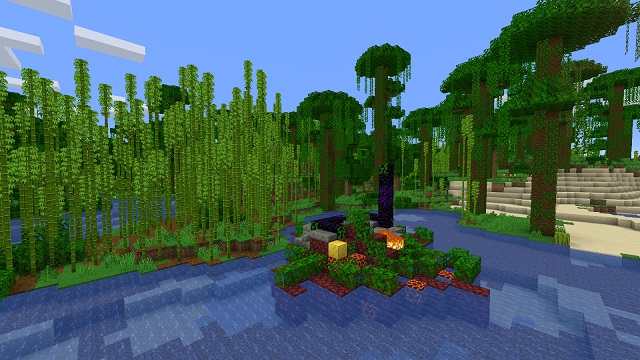 Giant Bamboo Forest  is a unique type of seed not only because it spawns you in a forest of huge bamboo trees.
7. Broken Savana
Seed Code: 7066636907367338630
Coordinates: X: -100, Z: 50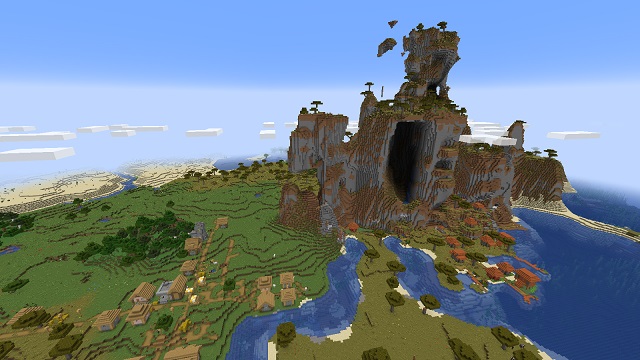 Broken Savana biome is right next to an ocean with a desert and forest biome right around the corner.
8. Frozen Island Minecraft Seed
Seed Code: -7865816549737130316
Coordinates: X: 121, Z: -9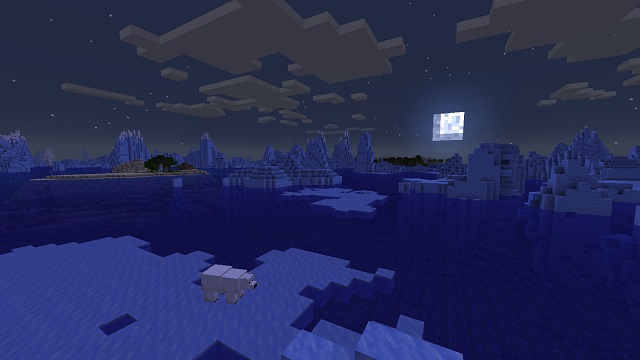 Frozen Island Minecraft Seed is a beautiful looking seed during the day, but as soon as the moon rises, Frozen Island will mesmerize you.
9. Coral Island Village
Seed Code: 6341454152401905754
Coordinates: X: 100, Z: -40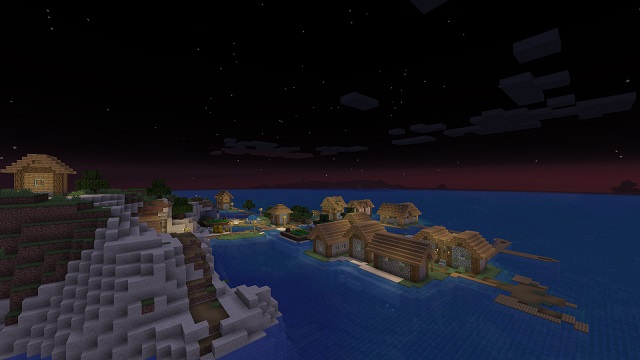 10. A Blacksmith Village, A Regular Village, & A Merged Portal
Seed Code: 4275582192035986655
Coordinates: X: -26, Z: -228 & X: 230, Z: 124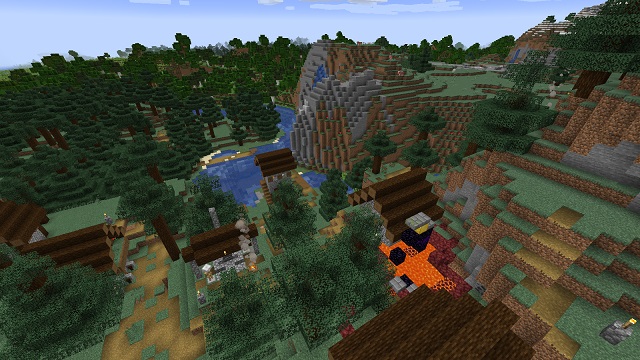 11. Stronghold Library in the Ocean
Seed Code: -4184000969893959047
Coordinates: X: 1840 Z: 978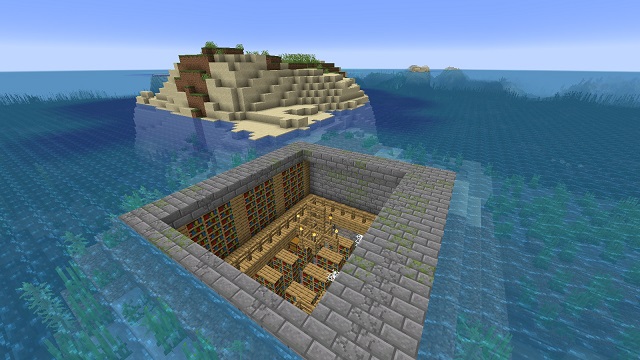 12. Savannah Mountain in Desert
Seed Code: -676569119515363
Coordinates: X: -300 Z: -100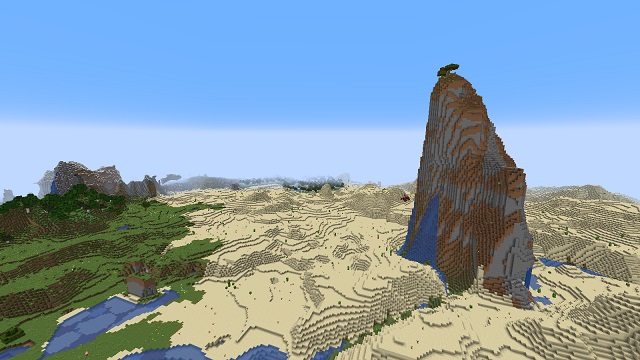 13. Survival Island with 3 Villages
Seed Code: -4060839488929676108
Coordinates: X: 17 Z: -159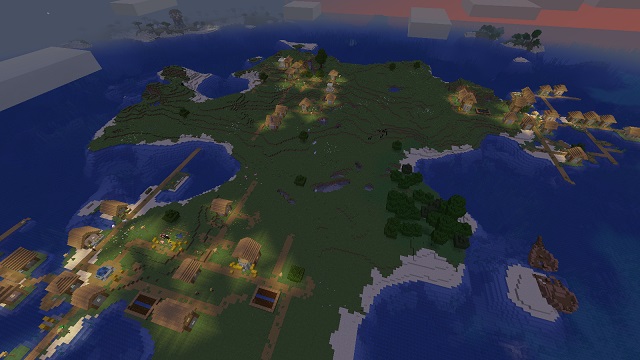 14. Zombie Village and Farm Village in Ocean
Seed Code: 5329177101860618450
Coordinates: X: 0 Z: 0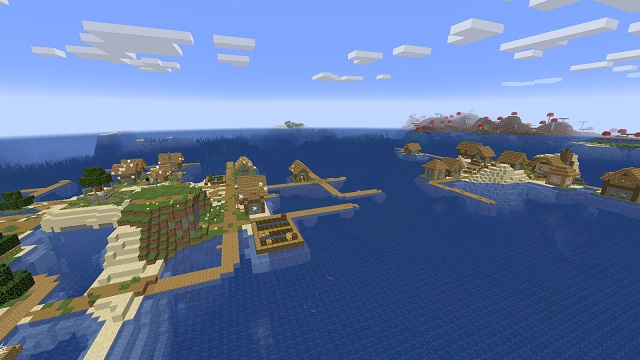 15. Riverside Mansion
Seed: -501260903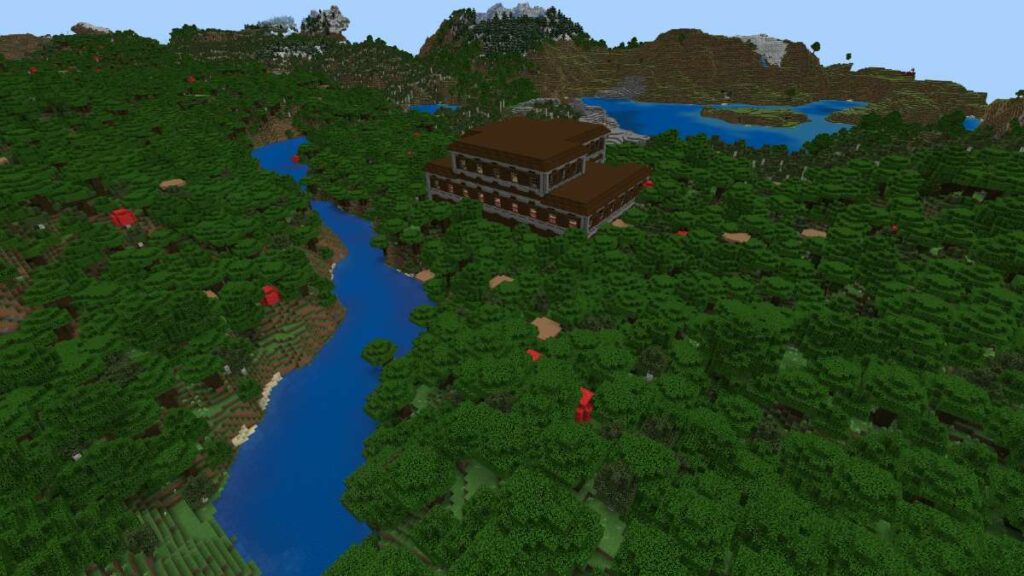 Key Locations

Mansion: 137 -788
Nether Portal: 24 -472
Village: 776 200
Buried Treasure: 8 -184
Buried Treasure: -120 -168