Xbox Series S stock is coming and you can get the all digital console now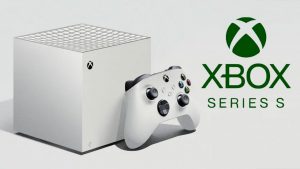 Amazon's order page includes both versions of the next-gen console — the Xbox Series X and Xbox Series S.

The Xbox Series X is listed as out of stock at Amazon, but the retailer has had stock refreshes with no warning. It rolled out the PS5 across multiple regions last week, so bookmark the page and keep checking in!
Walmart
Here is Walmart's Xbox Series S order page. The retailer occasionally notifies customers about inventory drops via Twitter.
Best Buy
Best Buy was the last retailer standing back during preorder day in September, but it's just one of many stores now offering the Xbox Series S.
Newegg
This is where to go to buy an Xbox Series S at Newegg.
GameStop
If you would like to buy the new Xbox from GameStop, here is where to go.
Target
Target has a page for the Xbox Series S, too.
Microsoft
Microsoft will offer the Xbox Series S for $300, or as part of the Xbox All Access plan, which includes the Series S and Xbox Game Pass Ultimate, and costs $25 per month for 24 months.