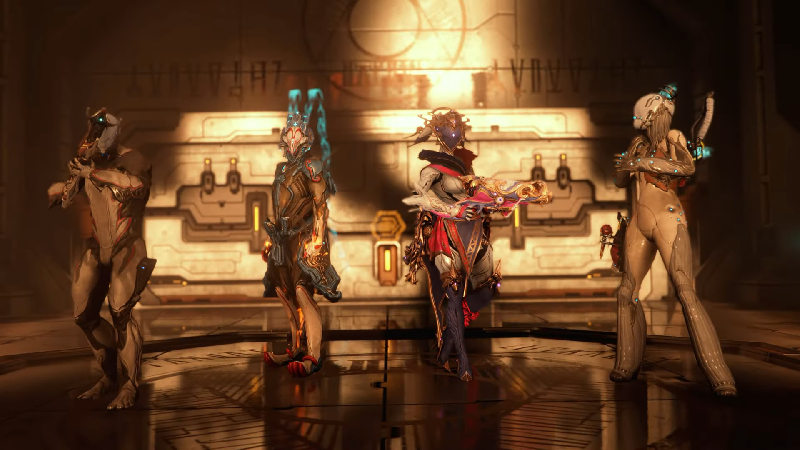 Warframe Update Vielbreaker: Release date, time & Rewards
Warframe Veilbreaker will be released on September 7, 2022  (9 AM to 5 PM EST). Veilbreaker will also bring a new single player mission starring Kahl-175 and the launch of new cooperative Archon Hunts. Players can claim the 50th unique Warframe for free just by logging on before Wednesday 21st September 2022.
Veilbreaker arrives tomorrow on all platforms!

Save your Grineer brothers in the triumphant return of Kahl-175, take the fight to the Narmer in challenging new Archon Hunts, and earn the valiant 50th Warframe Styanax for free just by logging in before September 21! pic.twitter.com/KlmMlJlPO5

— WARFRAME (@PlayWarframe) September 6, 2022
Warframe Update Vielbreaker: Build Size
Marcus, an admin on the official Warframe Forums has confirmed the build sizes for the Vielbreaker update on each platform:
Xbox: 14.7 GB
Playstation 5: 7.6 GB
Playstation 4: 2.2 GB
PC: 2.32 GB
Nintendo Switch: 0.9 GB
This update actually reduces the filesize on Xbox platforms down from 50.1 GB to 48.1 GB
Warframe wiki :
Warframe is a free-to-play action role-playing third-person shooter multiplayer online game developed and published by Digital Extremes. First released for Windows personal computers in March 2013, it was later ported to PlayStation 4 in November 2013, Xbox One in September 2014, Nintendo Switch in November 2018, PlayStation 5 in November 2020, and Xbox Series X/S in April 2021. Support for cross-platform play and cross-save, as well as ports to mobile devices, are planned for 2022.