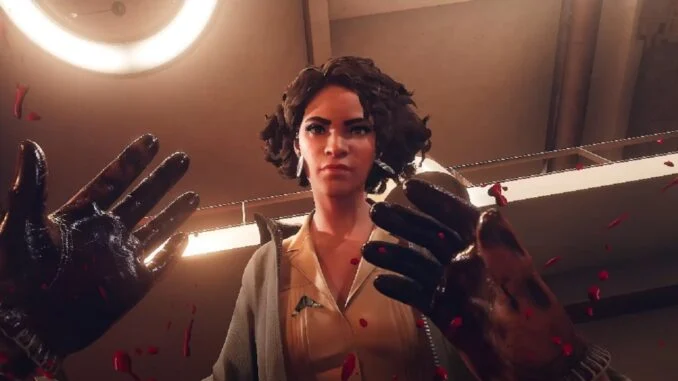 Deathloop Xbox Game Pass release date & time countdown
The Deathloop release date and time countdown on Xbox Game Pass is 09:00 PT, 12:00 ET, and 17:00 BST on September 20th.
To celebrate its release on new platforms and subscription services, the game comes with a Golden Loop update that includes the following:
Crossplay
Fuge – New Ability
Halps Prototype – New Weapons
Paint Bomber – New Enemy
Four new upgrades for Juliana's Masquerade ability
19 new 2-in-1 Trinkets
Meet the architect of the timeloop in two days on Xbox! #DEATHLOOP pic.twitter.com/62g1mVK7Sa

— DEATHLOOP (@deathloop) September 18, 2022
Deathloop Will Join PlayStation Plus :
The Xbox Game Pass release was announced alongside the Xbox port of the game, but the game's addition to the PS Plus roster is an added surprise. To be clear, Deathloop is not on the PS Plus monthly free games list. Rather, it is available through the Extra and Premium level game catalogues. This means that if you are on the Essential PlayStation Plus plan, you will not have access to Deathloop.
Deathloop wiki :
Deathloop is a first-person shooter video game developed by Arkane Lyon and published by Bethesda Softworks. The game was released on 14 September 2021 for Microsoft Windows and PlayStation 5, and on 20 September 2022 for Xbox Series X and Series S. It received generally favorable reviews from critics, who praised the art design and gameplay. Deathloop won Best Game Direction and Best Art Direction at The Game Awards 2021.
Developer(s)
Arkane Lyon
Publisher(s)
Bethesda Softworks
Director(s)

Dinga Bakaba
Sébastien Mitton

Producer(s)
Yoann Guilloud
Designer(s)
Gauthier Roussel
Programmer(s)
Hugues Tardif
Artist(s)
Sébastien Mitton
Writer(s)

Paweł Kroenke
Sandra Duval

Composer(s)

Tom Salta
Ross Tregenza
Alexandra Petkovski

Engine
Void Engine
Platform(s)

Microsoft Windows
PlayStation 5
Xbox Series X/S

Release
PC, PlayStation 5
14 September 2021
Xbox Series X/S
20 September 2022
Genre(s)
First-person shooter
Mode(s)
Single-player, multiplayer